Workforce Automation: Meet the new HR partner that brings the data and insights that will change the direction of your business.
HigherUp uses iSolved's technology to manage your entire employee lifecycle – from recruiting to on-boarding to benefits and performance. But beyond taking care of your employees, the data that those applications automatically generate everyday can fuel business intelligence that will make unprecedented differences in your business – both operationally and strategically.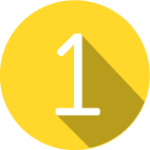 In addition to the payroll and time and attendance functionality HigherUp seamlessly adds critical workforce automation capabilities into one unified application.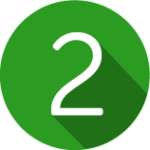 Enterprise-class analytics and customizable dashboards provide powerful business insights previously only available to Fortune 500 companies.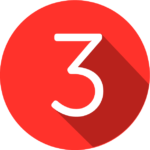 Cloud-based for security and scaling as your business grows. A mobile app for anytime, anywhere access.
HigherUp goes beyond tracking your employees – to change the trajectory of your business with workforce analytics.
Our payroll processing technology is the foundation of iSolved. Built from the ground up in the cloud, iSolved technology is a solution that ensures your payroll is processed efficiently, accurately and easily.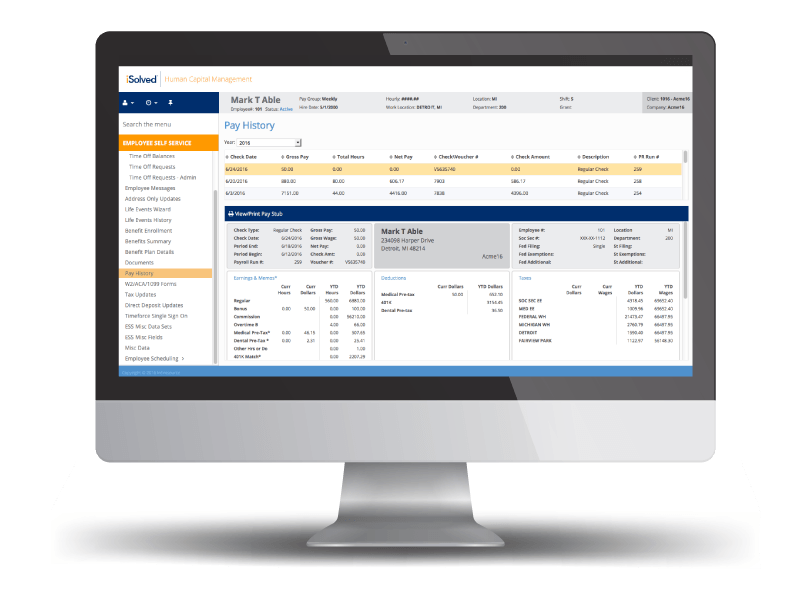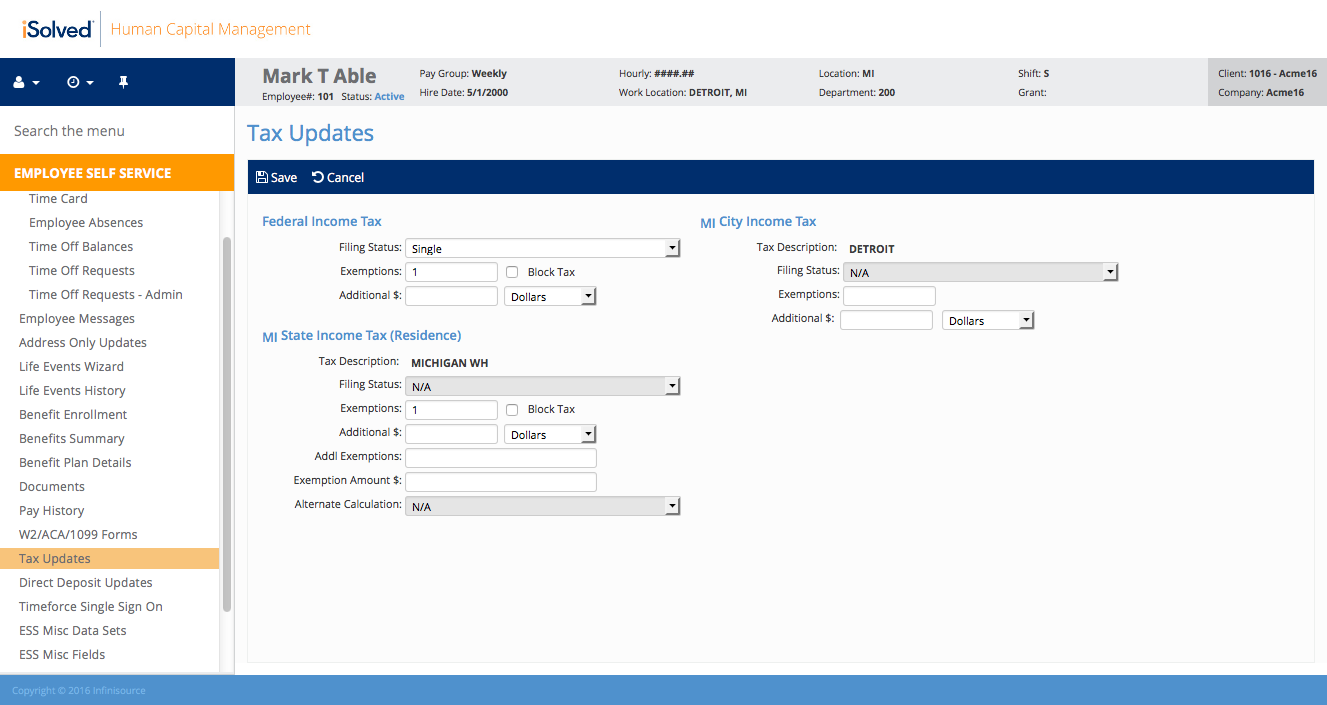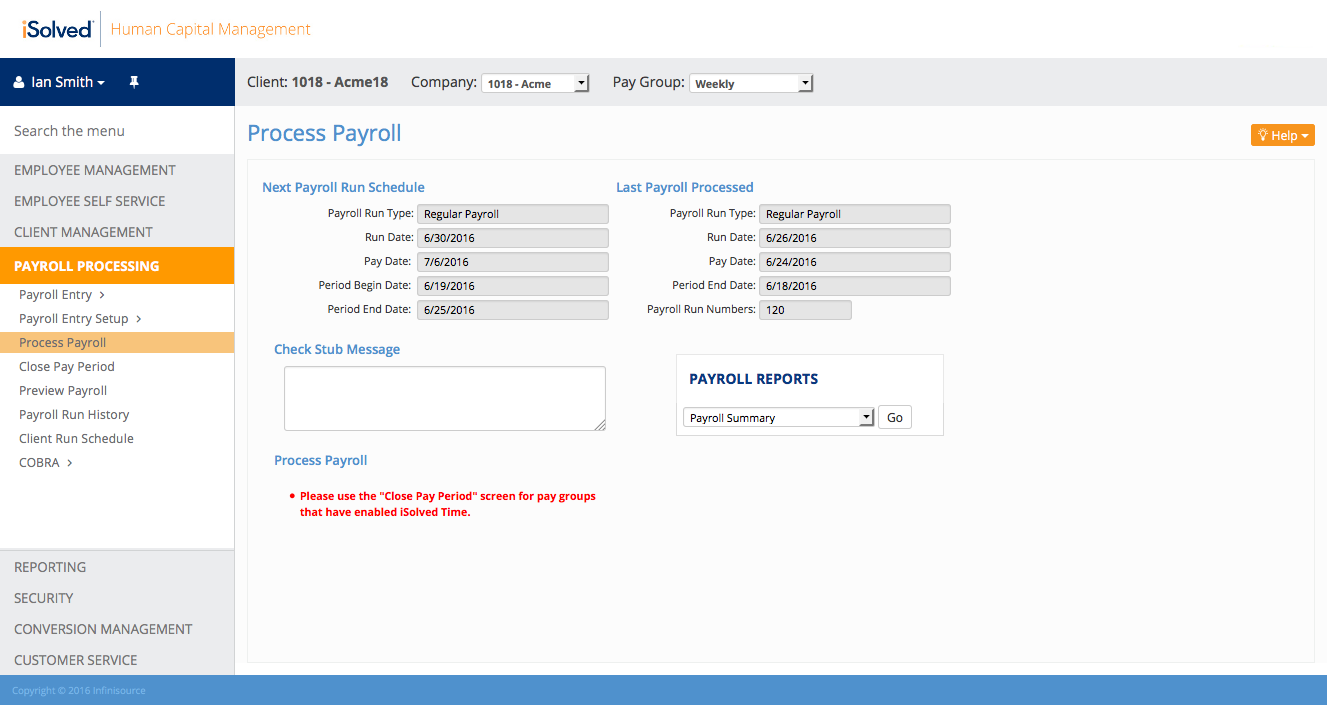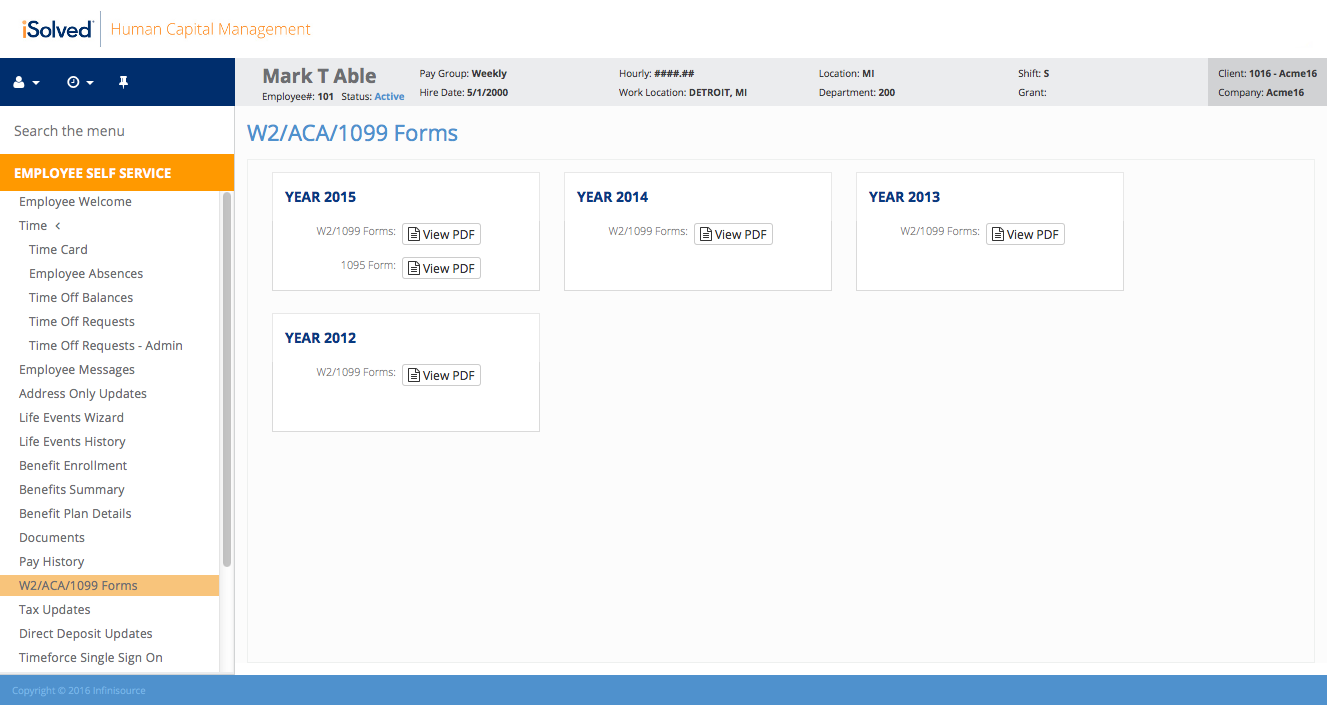 Our secure cloud-based data servers give you ultimate flexibility.
Easily access pay stubs online, saving you time and money.
Our multi-layered security strategy and SSAE-16 certified data centers protect your data.
Direct Deposit and Pay Cards
Safer and cheaper than paying with a paper check.
End the multi-state, multi-location tax filing nightmare.
Our system imitates the language of the court order to ensure accuracy.
Manage and strengthen your workforce with highly configurable reporting and executive dashboards. Eliminate your paper HR files and streamline your HR workflows. Turn your HR department into a strategy center that is focused on building culture, improving productivity and staying ahead of workforce shifts. iSolved is the answer for all of your HR needs.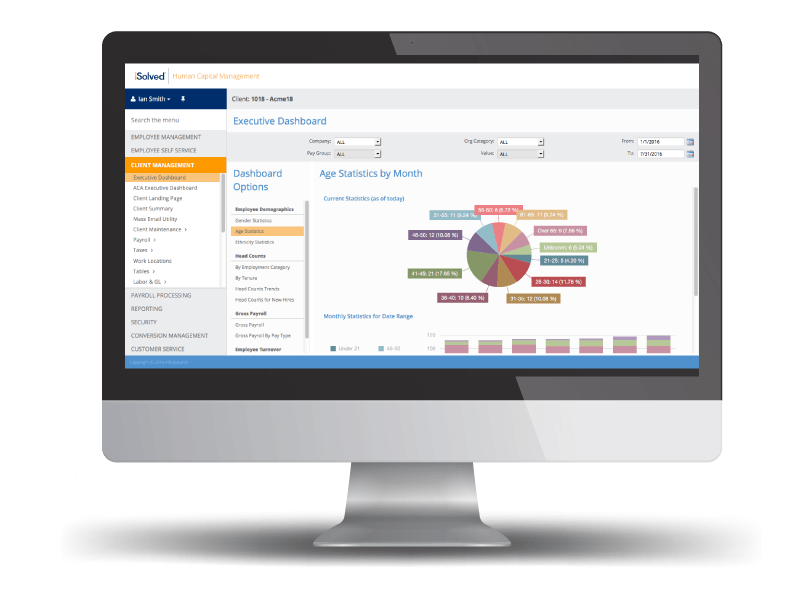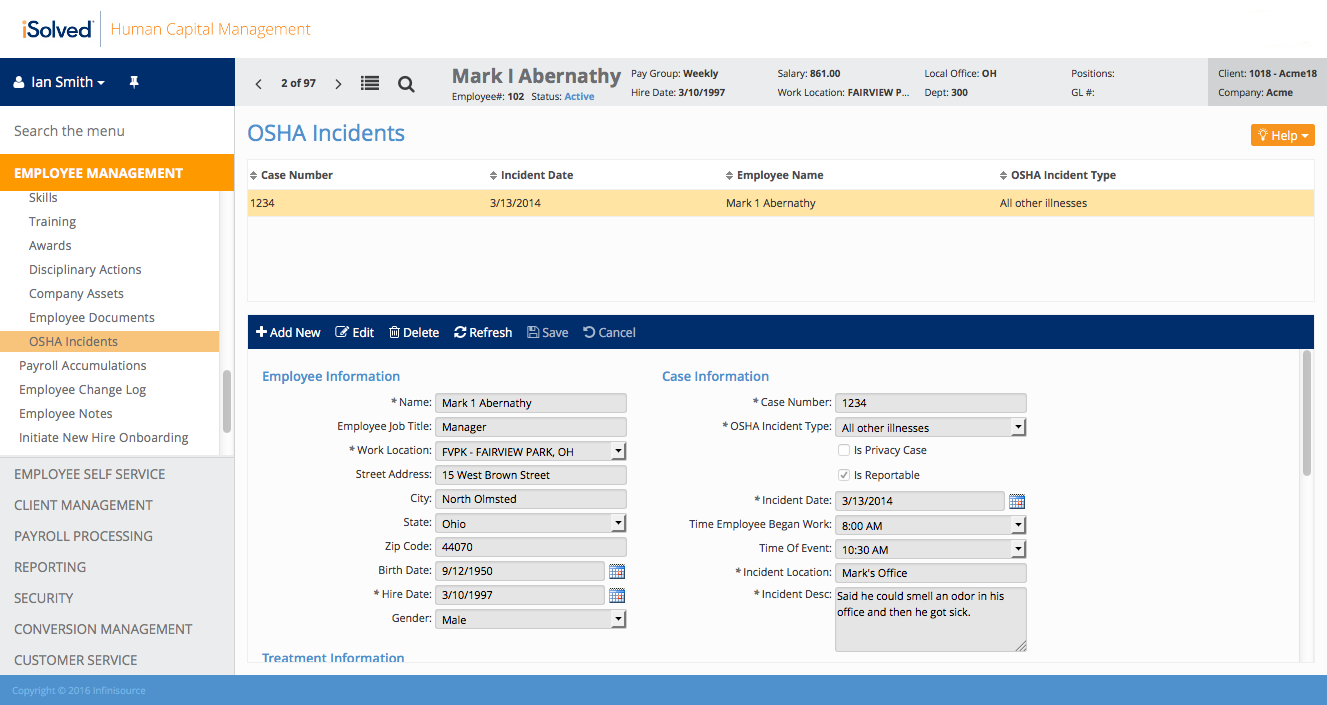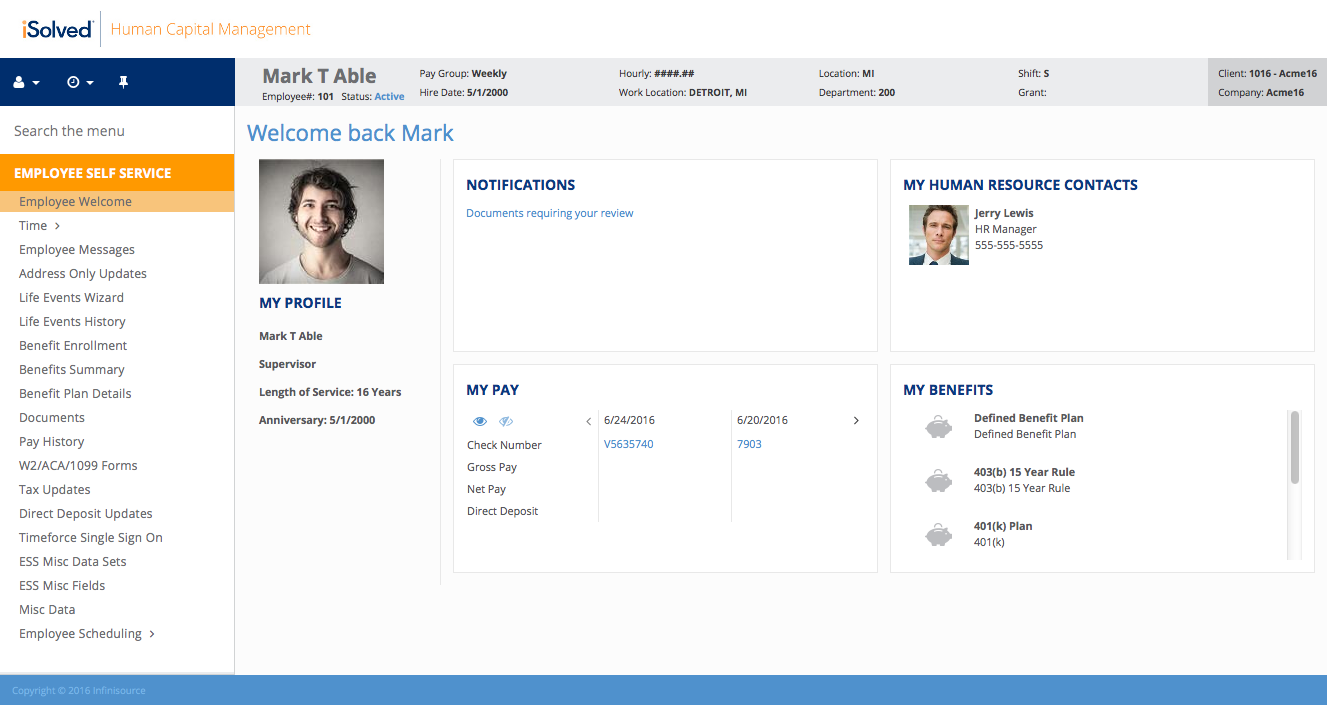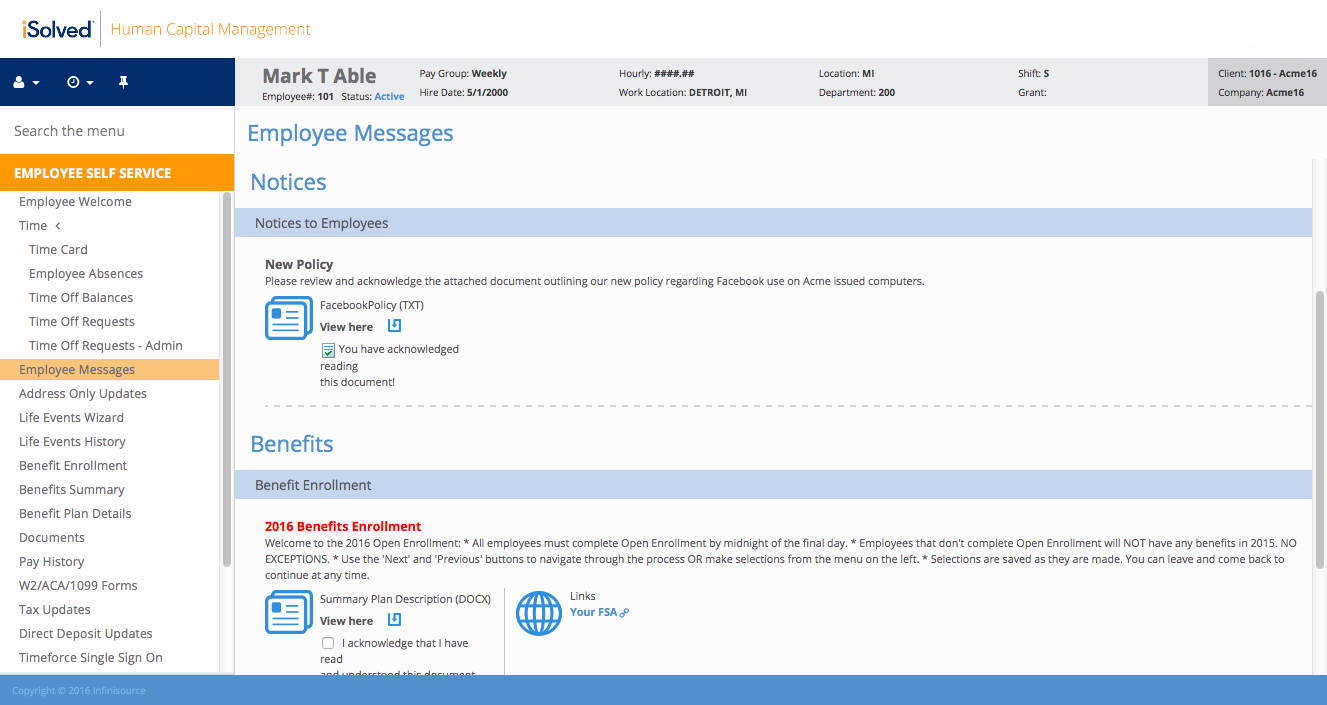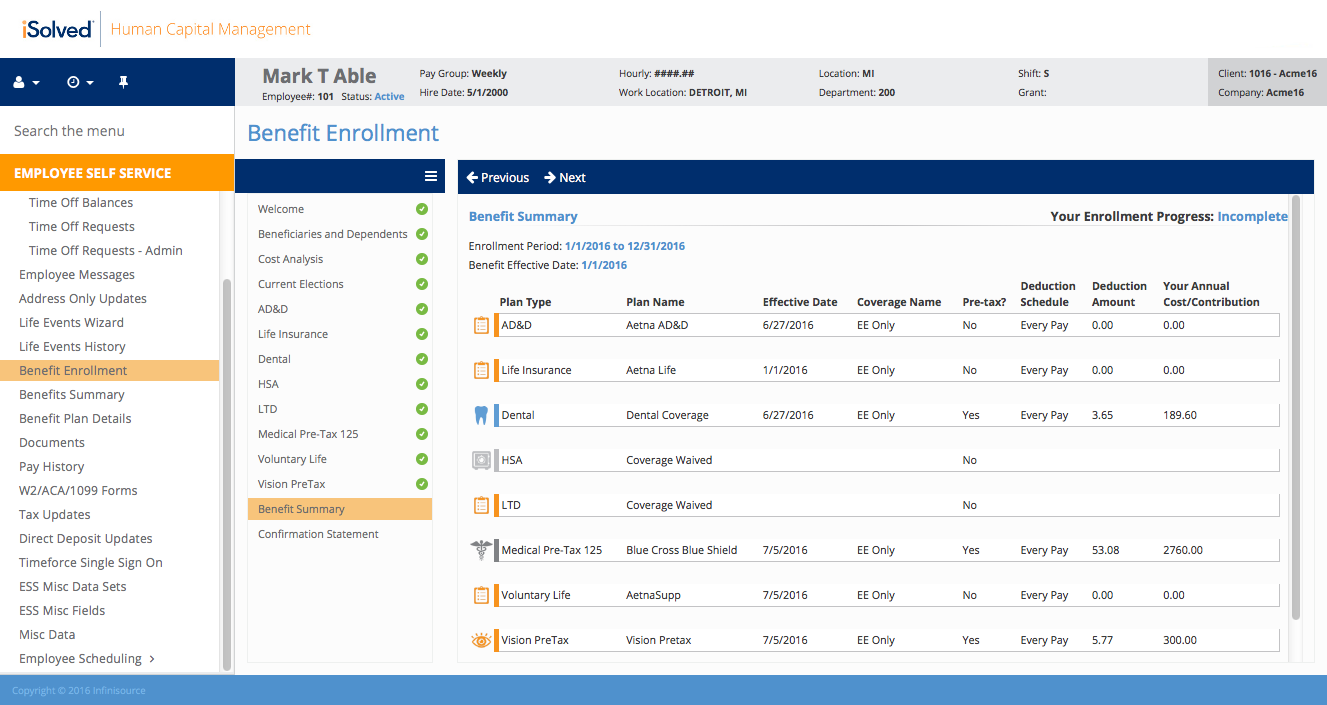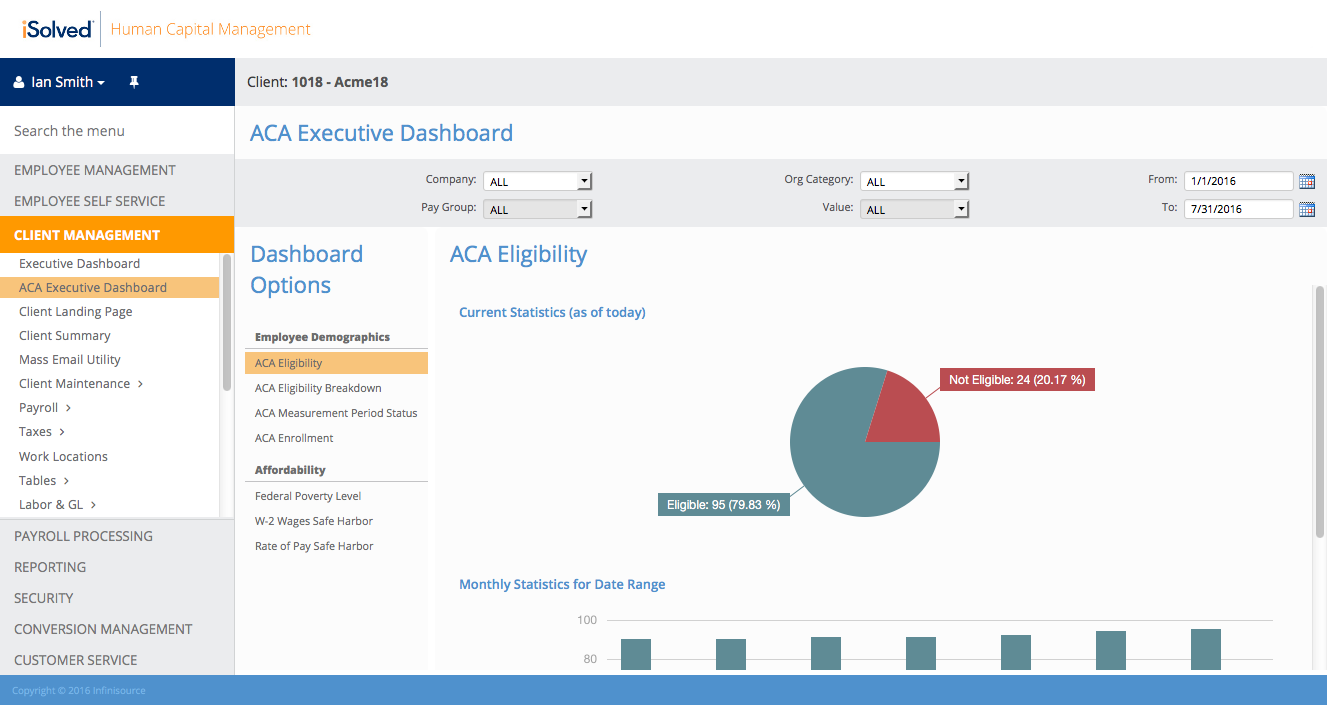 PTO/Vacation Accrual Management
Employees have access to accrual and PTO data anytime.
Maintain accurate and accessible records for every employee.
Manage performance reviews and training history right through iSolved.
Improve HR efficiency by providing self-service tools to your staff.
Manage salary and benefits status and history.
Benefits have never been so easy! Set up your benefit plans once, driving enrollment and deductions throughout the system. In addition, iSolved connects with carriers to ensure all life events are properly communicated to the carrier — on time.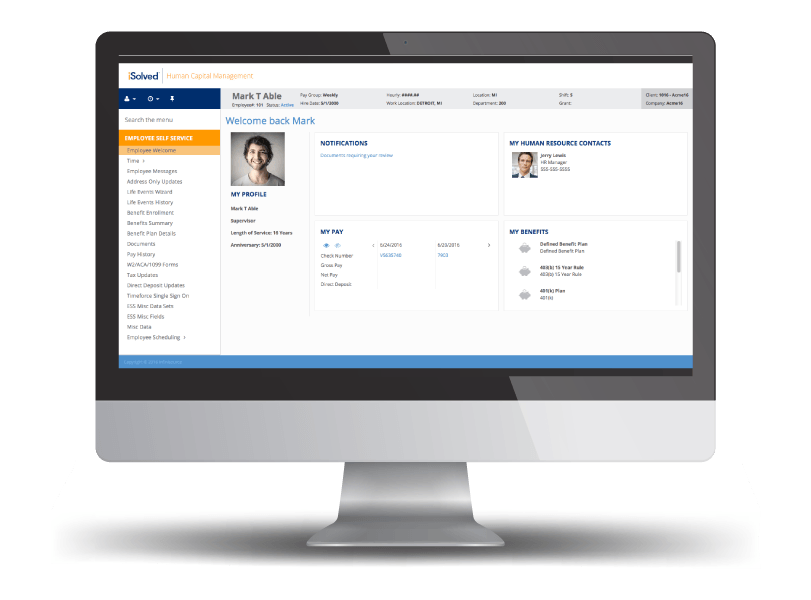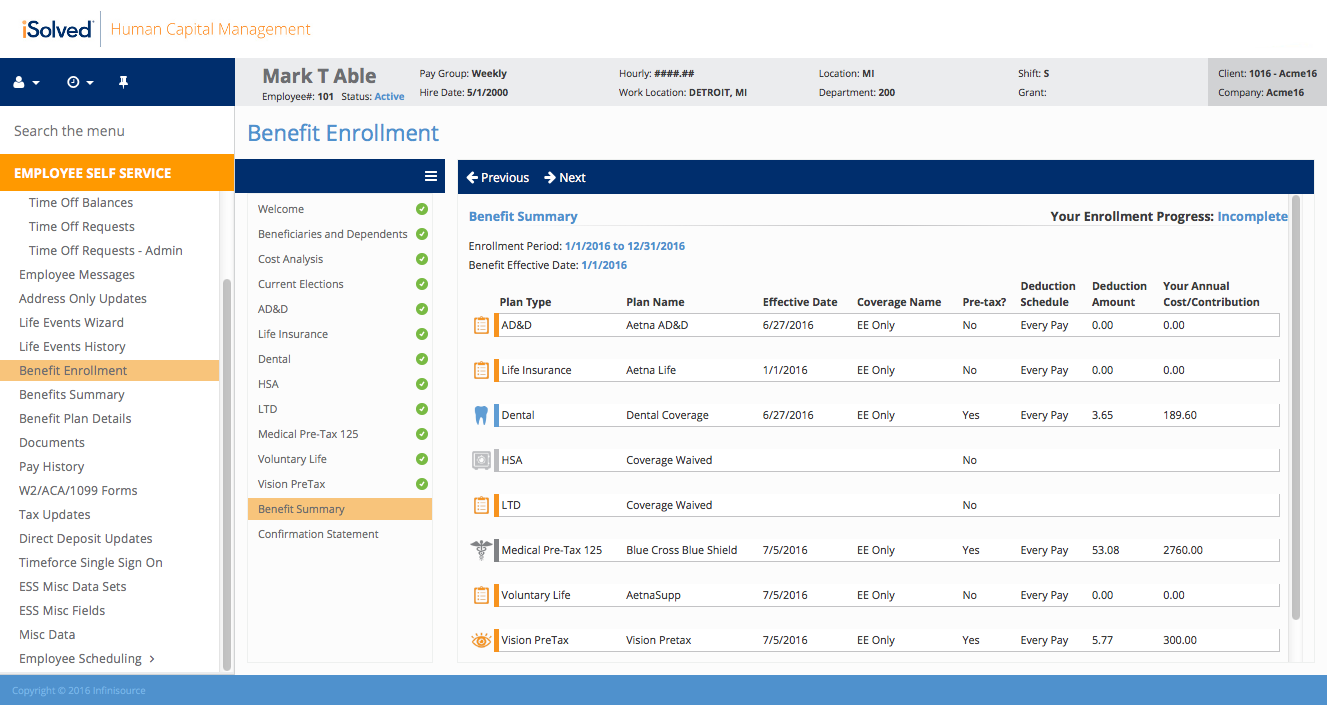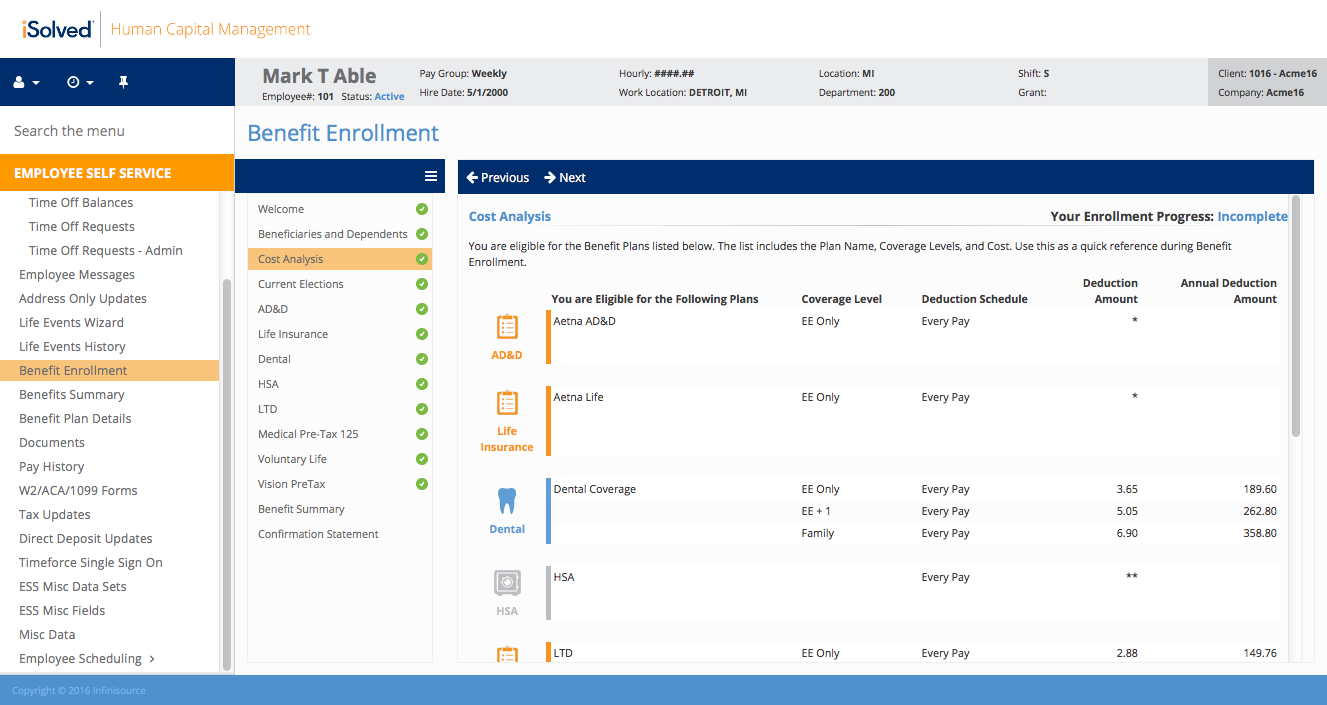 iSolved helps smooth out the complex task of managing your workforce benefits.
Increase employee engagement with proper checks and reporting, which will simplify the open enrollment period for everyone involved.
Increase employee engagement with proper checks and reporting, which will simplify the open enrollment period for everyone involved.
Full Benefit Cost Analysis
Ease enrollment for your employees with easy cost benefit comparisons.
Native to iSolved, the time and attendance features of iSolved allow employers to track and monitor meals, breaks, and overtime, calculate and manage comp time, set up geofencing to track employee locations when they clock in and out, monitor errors, and manage other time policies for complete and accurate time cards.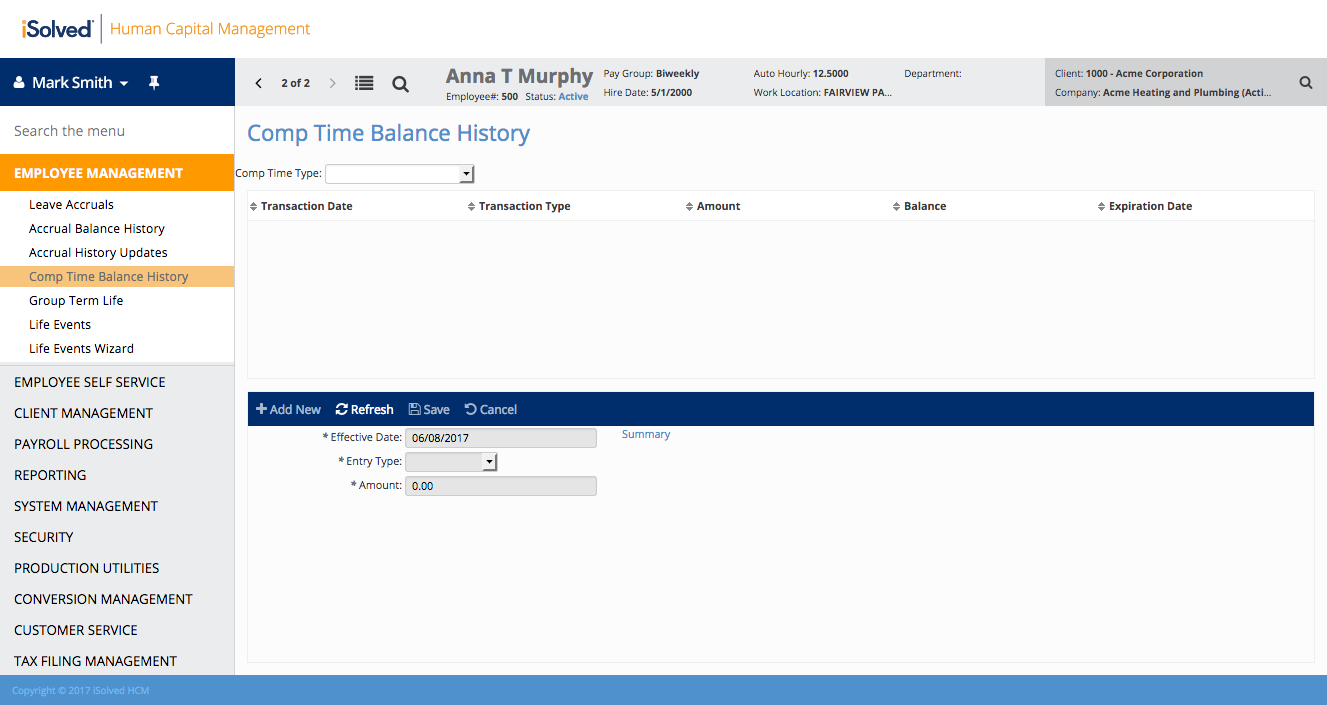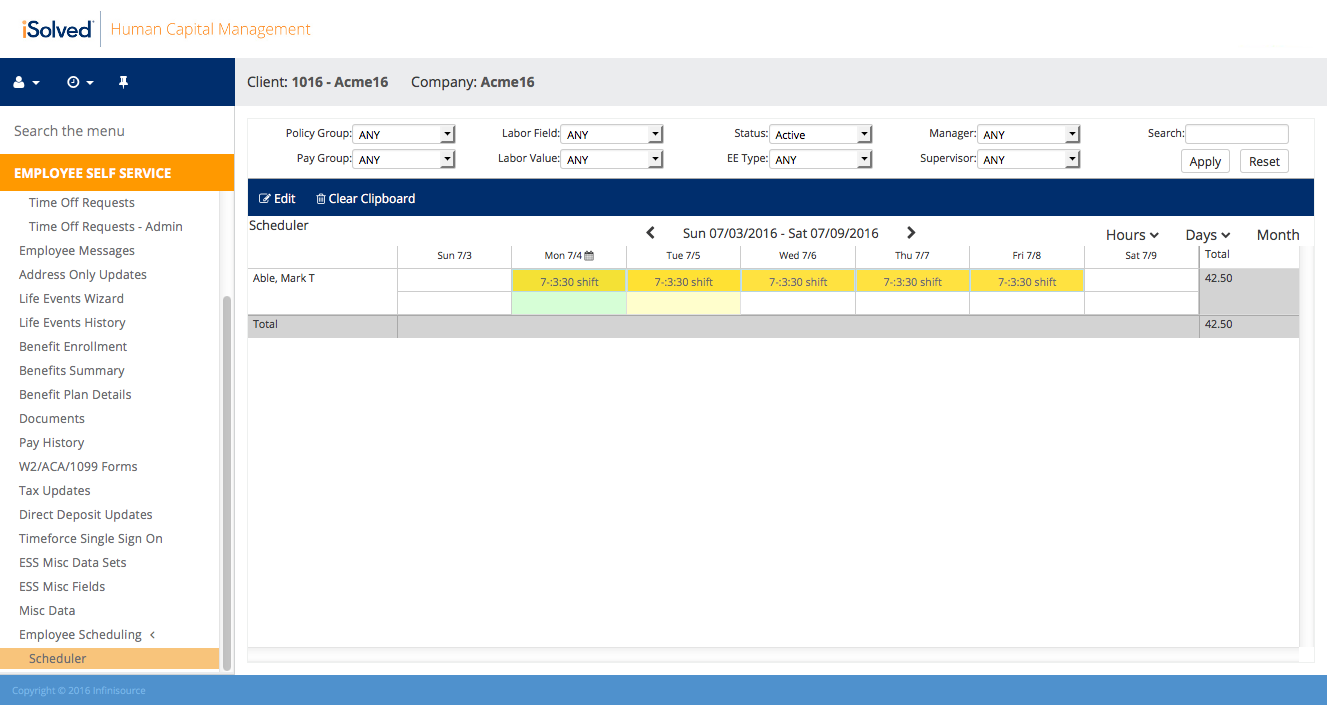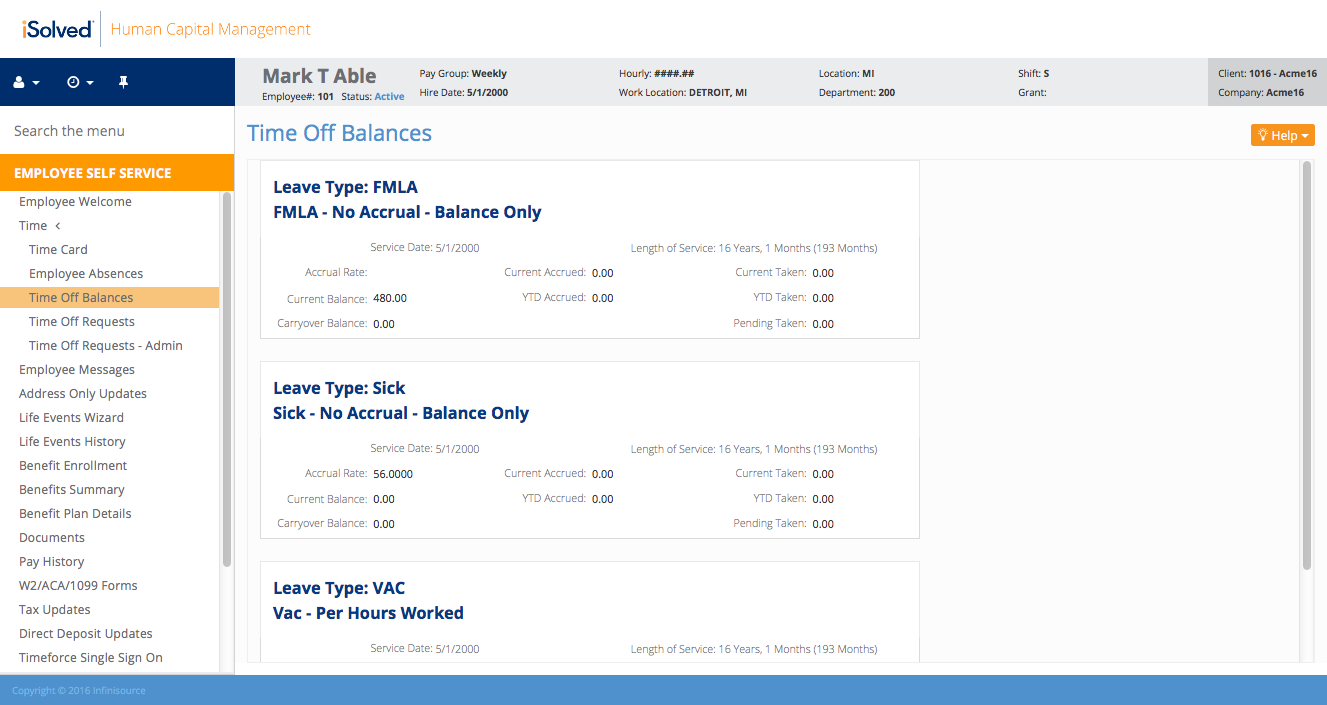 Collect, manage and process your time right through iSolved.
Better manage your employees
Manage your time and attendance data and employee profiles.
Make time tracking easier
Easily and efficiently track your employee time.
Comp time allows you to offer extra paid time off in lieu of costly overtime pay for overtime hours worked.
Choose the time collection method that works best: virtual clock, mobile app, or physical time clock.
Eliminate buddy punching and time theft.
Allow supervisors to quickly build shifts and schedules for their employees.
Handle any work environment
Track employee time from home, the worksite, multiple locations, and more.
Create map boundaries, called fences, and get alerts when employees clock in or out within or outside of the designated boundaries.
Product & Service Add-ons
Easily enhance your iSolved package with additional valuable features by choosing add-ons your company needs.